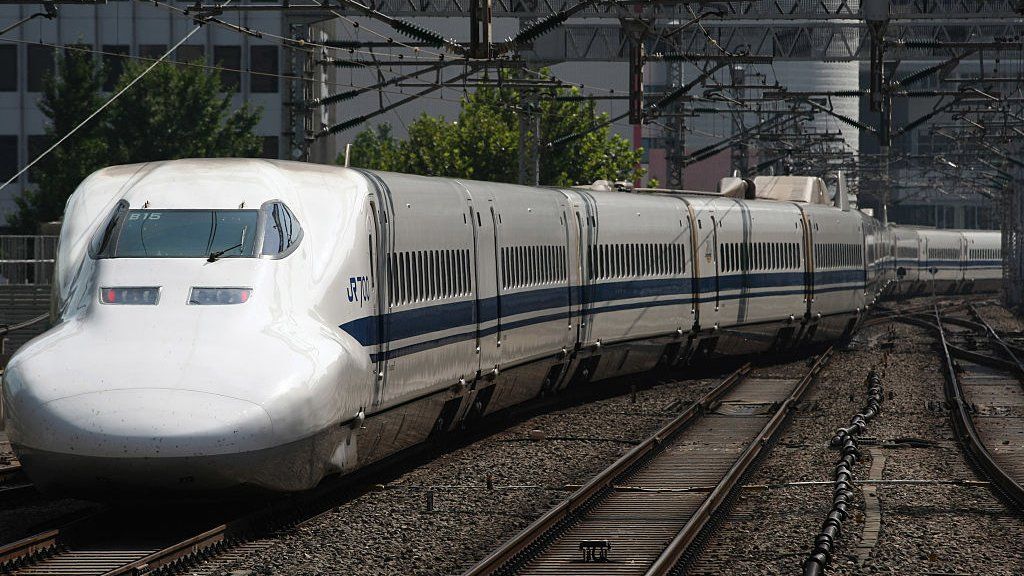 A Japanese train driver faces conceivable discipline after he left the cockpit of a speeding projectile train for a few minutes to go to the latrine.
He had asked a conductor, who didn't have a driver's permit, to man the train which was going at 150km/h (93mph), as indicated by nearby media.
The Hikari 633 was conveying 160 travelers at that point. The episode allegedly didn't influence the excursion.
However, the rail route organization has detailed it to specialists and apologized.
The Central Japan Railway Company (JR Central) said the occurrence occurred on Sunday morning while the train was going in the focal Shizuoka prefecture.
The 36-year-old driver, who has not been named, had endured a stomach hurt and expected to utilize the latrine direly.
He called a conductor into the cockpit to man the controls, and afterward left for around three minutes to utilize the latrine in a traveler lodge, JR Central said.
The organization's principles express that if drivers feel unwell they should contact their vehicle war room. They are likewise permitted to request that a conductor assume control over the controls, yet just if the conductor has a driver's permit.
The driver and the conductor currently face conceivable disciplinary activity, said JR Central.
Senior authority Masahiro Hayatsu told journalists: "It was an incredibly improper demonstration. We apologize."
Japan's broadly productive rail routes are stringently managed with high wellbeing guidelines, and rail mishaps are uncommon.
The last significant episode occurred in 2005 when a train crashed in the western city of Amagasaki, slaughtering 107 individuals.
The Shinkansen, which is Japan's projectile train rail organization, has never had a mishap in its 57-year history.